Cunard – Upgrades on us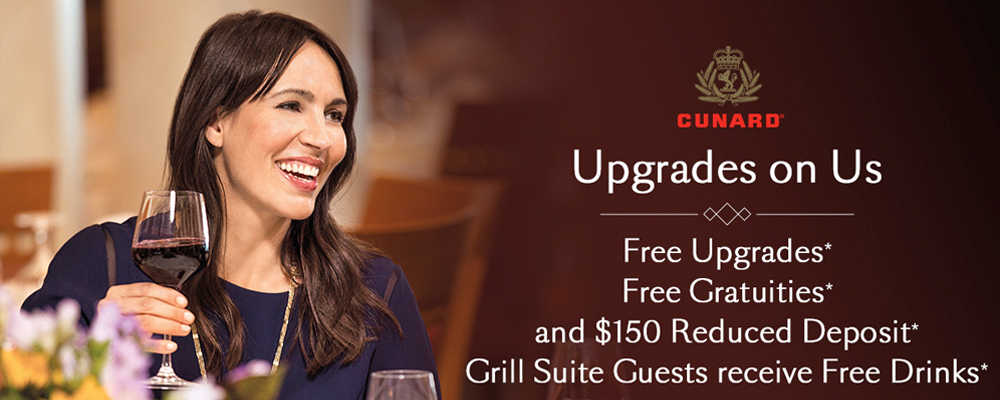 Cunard have an exclusive offer for guests who book before 27th February 2020. With a range of perks which include free upgrades, free gratuities and $150 reduced deposit.
If that isn't enough, guests who book a grill suite will receive free drinks! Enjoy the different views Europe has to offer whilst sipping on a martini.
Offer is valid until 27th February 2020. Terms & conditions apply. See a selection of applicable sailings below.
Departs New York,USA
25 September 2020 for 14 Nights

Add To Favourites
Remove From Favourites
Departs
2 October 2020 for 7 Nights

Add To Favourites
Remove From Favourites