Princess Cruises – Best Sale Ever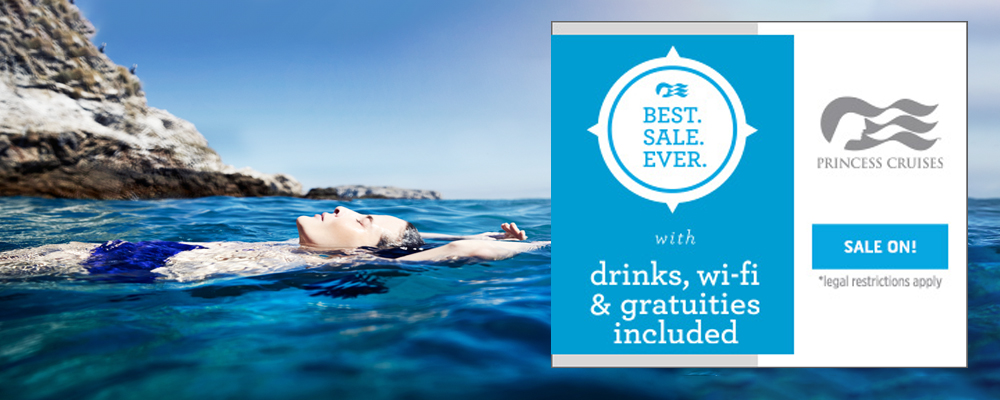 Book on Princess Cruises BEST SALE EVER now and you'll get drinks, wi-fi and gratuities included!
Why is this their best sale ever? Because it includes:
Premier Beverage Package with tips†
Unlimited Wi-Fi‡‡
Full gratuities paid on guests' behalf‡
All stateroom categories
All destinations
All cruises for 3 days and longer
No hidden fees
What's it worth? $95 of value – per day! All stateroom categories (excludes Full World Cruise and Grand Voyages)
Offer ends February 29th, 2020. Terms & Conditions apply. See below for a selection of applicable sailings.