Cruises From New Orleans
Hundreds of cruises depart from New Orleans every year. With a range of itineraries available to the Caribbean, Bahamas, the United States and Mexico. With Cruises from New Orleans available from cruise lines such as Carnival, Royal Caribbean and Norwegian Cruise Line.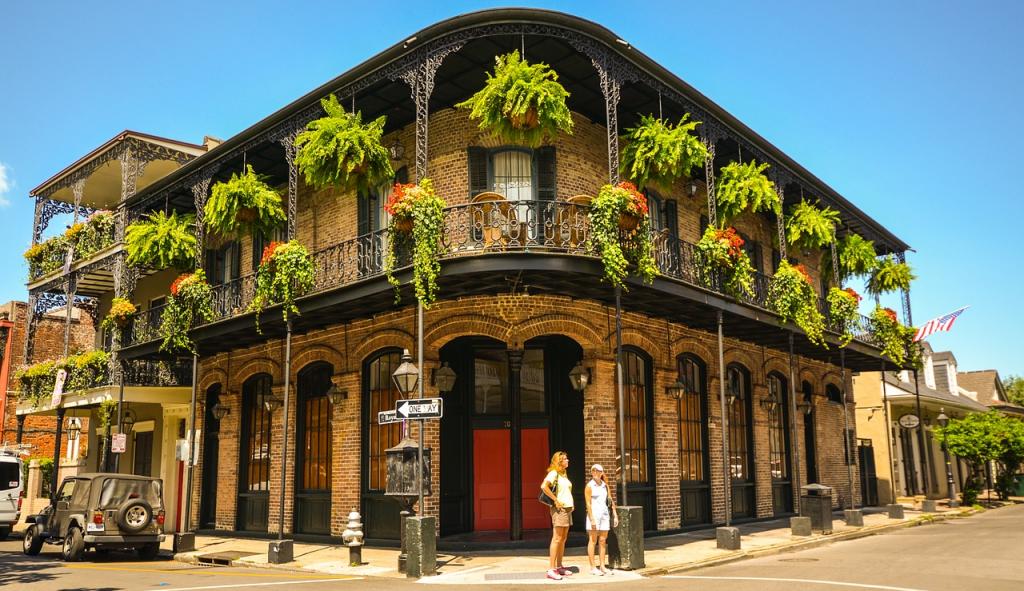 As well as a number of great cruises sailing from New Orleans. You will also want to spend a few days exploring the city either before or after your cruise. Take some time to enjoy this unique city. Take a walk through the French Quarter, the cultural centre of the city, and enjoy the architecture, bars, restaurants, and music New Orleans is famous for.
What to do in New Orleans
Although it's generally known for its bars and restaurants, New Orleans also offers a lot for those travelling with children. There are a number of parks and activities to keep them busy. Sightseeing tours around the wetlands give an opportunity to see gators and snakes! Or hop onboard a paddlewheeler and take a trip down the Mississippi river.
But its not just activities on water that can keep the kids entertained. New Orleans has a number of great city parks. A Zoo which is one of the best in the United States And a world class aquarium. You could even visit the world's biggest classroom, the Louisiana Children's Museum.
Its hard to stay in New Orleans for any period of time without experiencing the French Quarter. The home to Bourbon Street, street performers and world famous jazz clubs. Or, if you're looking for something a more cultured! You could always take in the New Orleans Museum of Art, or the New Orleans Jazz Museum.
Cruises Departing from New Orleans
We have listed all of our cruises departing from New Orleans below. But if you are unable to find the right cruise for you. Then try our New York, Florida or Baltimore pages. Or if you are after something specific try using the filters to narrow down the search.
Search Options Click to remove
Sort by
Sail Date
Price
Duration
Best Value
Most Popular
Finding the latest cruises…
Filters