Cruises from New York
Cruises from New York go all year round with 7 or 14 night Caribbean itineraries, short sailings to Bermuda plus voyages to New England & Canada. You can sail here with all of your favourite cruise lines including Royal Caribbean, Cunard, Norwegian Cruise Line and Carnival Cruise Line.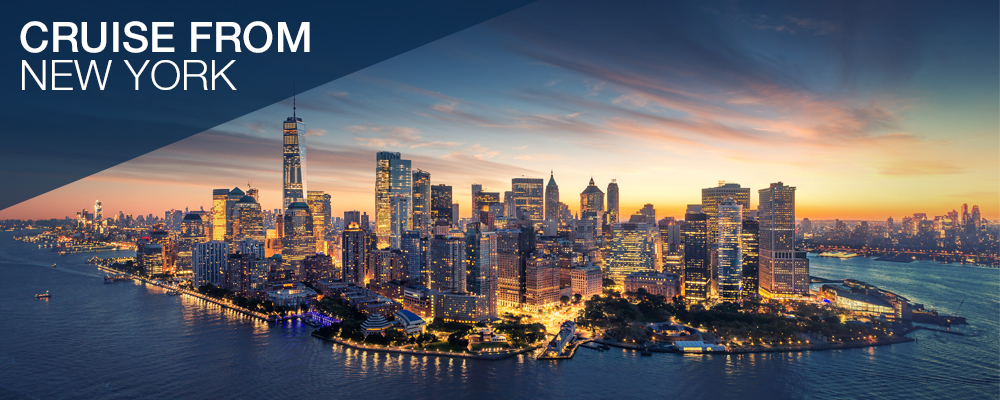 Get your fill of the Big Apple and join your favourite cruise lines to sail from one of the most famous cities it the world… New York! Catch a performance on Broadway or head over to little Italy to grab a slice of pizza! Whether you want to stroll hand in hand through Central Park or take the boat to see t he Statue of Liberty there really is so much to do in this skyscraper lined metropolis.
See below for all cruises sailings from New York. Can't find what you're looking for? Why not try cruises from Miami, Orlando or Los Angeles.
Search Options Click to remove
Sort by
Sail Date
Price
Duration
Best Value
Most Popular
Finding the latest cruises…
Filters